SmashingConf Toronto – Collaborative Notes, Pac-Man Principle and Poutine
Juli 24, 2019 •Admin
At the end of June it was time for Diego and Thomas C. to leave the office and head to Toronto for the SmashingConf. After Alex and Diego came back last year, barely being able to shut up about how great it was (cue: Lazy-Coding and SVG-Animations) it was obvious to us that we'd have to return this year.
HDNET strives for excellence through being progressive. Since we're not a team for empty word, we like to put our money where our mouth is and be progressive, which means educating ourselves. That's why our team members attend conferences regularly to gain new insights and exchange knowledge with peers. Among many others, these were some of the conferences that were attended lately: Vue.js in Amsterdam, International PHP Conference (Spring Edition) in Berlin, DevOps Gathering 2019 in Bochum and the certiFUNcation at Phantasialand.
But why Toronto? The SmashingConf is also based in Freiburg. We've experienced that the venue also influences the content of the conference. The advantage of attending conferences on different continents: you get to know new technologies and different approaches to similar problems. That guarantees an even brighter lightbulb going off in your head.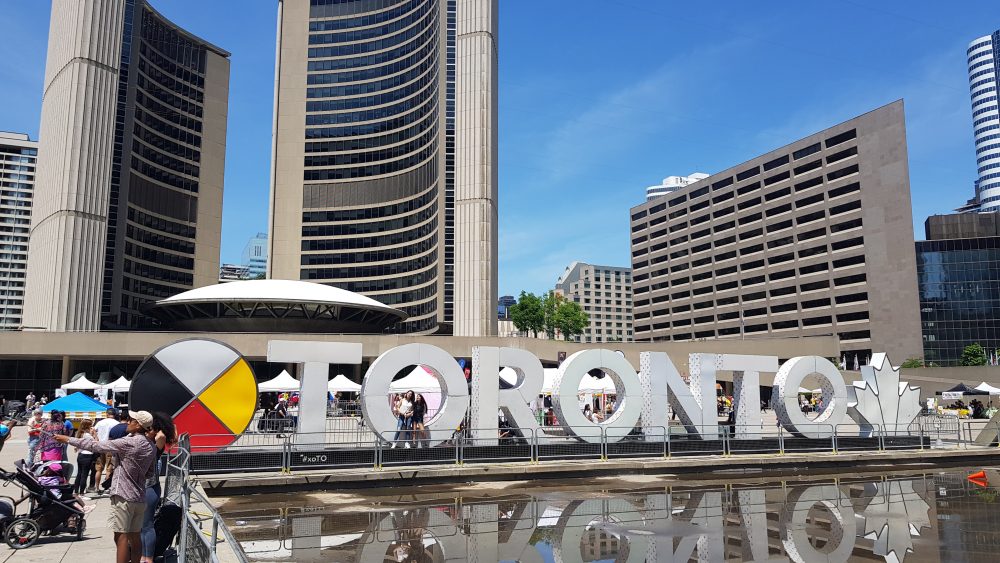 What's so special about SmashingConf?
First and foremost the diversity of topics. GDPR, Colour- and Designstems, JavaScript, Accessibility and DevOps are only a few of the subject areas that are being discussed at SmashingConf. In addition there's the social aspect. Under the flag of 'Diversity matters' space was made for cultural differences and the Happy Pride. This way attendees are faced with topics that they otherwise only have unconscious touchpoints with ­– a strong point for personal development.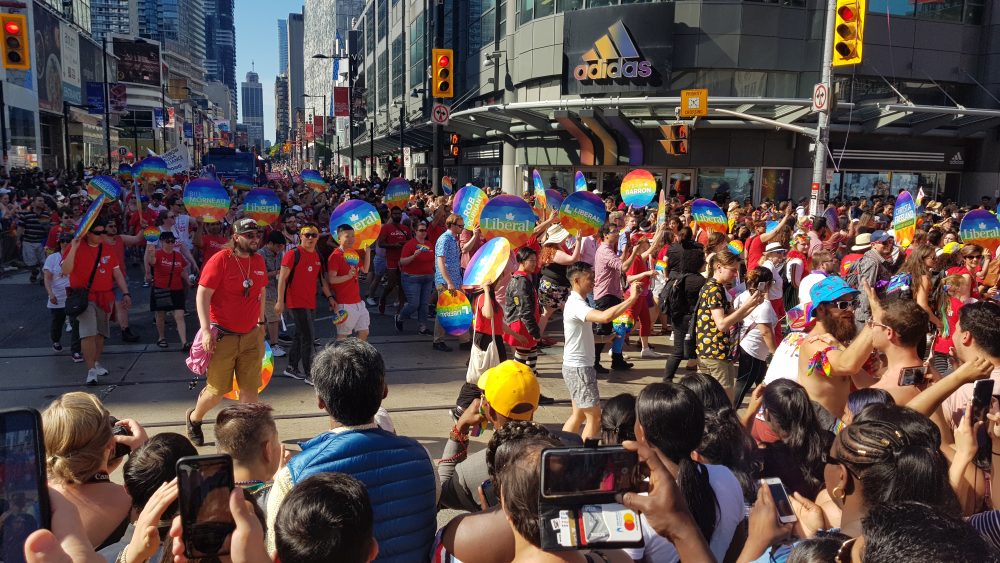 The format itself also have many advantages. Smashing Magazine is very well known, which makes it easier for the conference to enlist top-tier speakers with years of experience in their fields.
The conference itself is organized incredibly well. As an attendee you have the feeling that the organizer concentrated exactly on what the target group, i.e. the people, want. This means that the whole event builds a level playing field for attendees, organizer and speakers to communicate at eye-level.
Some tough choices in the making

… which session should we attend?
On a content focused level it needs to be emphasized that there are no presentations with slides. There's a lot of live programming and live designing though. This way, the presentations aren't just scratching the surface, but rather solving actual problems in a practical manner. The SmashingConf made use of collaborative Notes, which means attendees were collaboratively working on a single Google-Drive Document to ensure the best possible summary of the separate days (ashed.by/moon and smashed.by/sun). In addition, many attendees and the organizers were available via Slack.
We think the cost/performance ratio at SmashingConf was awesome. By performance, we're talking about the quality of the talks and presentations first and foremost. We particularly enjoyed the fact that inclusion was a factor that was taken seriously. For example, the Pac-Man Principle was used to ensure that discussions were open and new members could join at any time. The speakers were also very open and took part in many activities, which gave attendees the notion that the speakers are just like us; only human.
The SmashingConf is an all-around great event, not at last because of its social aspects. During bowling, billiard and a few drinks it's easy to let the day's events and all the newly acquired knowledge sink in. Canadas national food, Poutine, is just the cherry on top of the cake (Heads up: you'll get the munchies if you image search).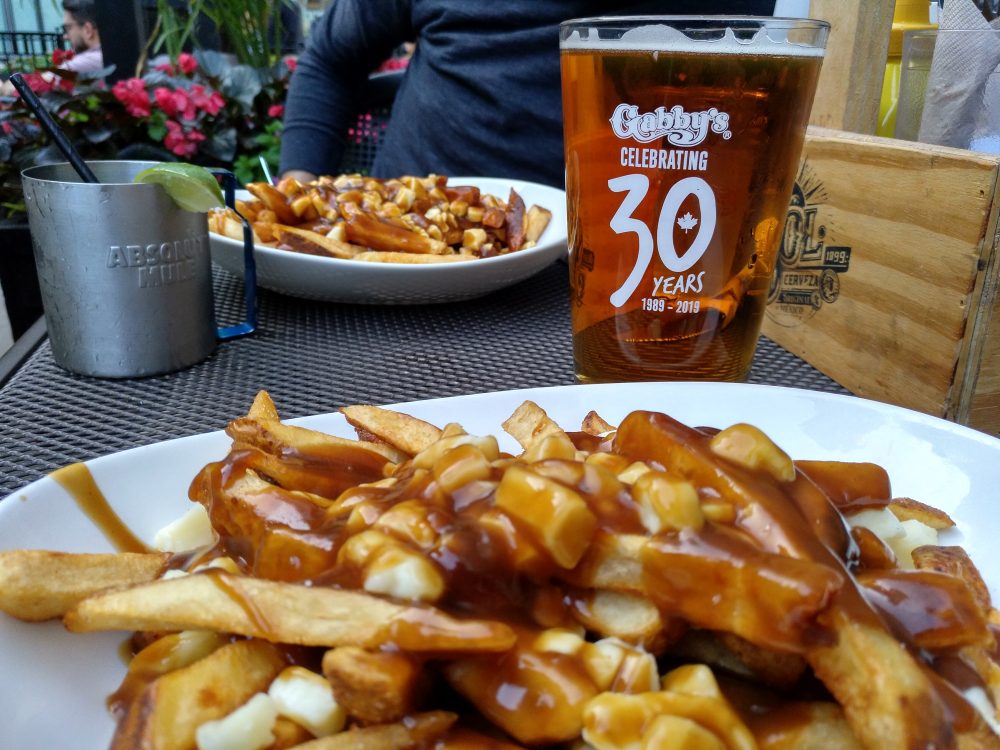 Our favourite Live-Coding sessions
When it comes to the live coding sessions, we've got three clear favourites:
During his session, Chris Gannon built an animation 'from scratch'. This was especially interesting to Diego and Thomas C. as we at HDNET also program lots of applications 'from scratch'. If you want to know more about this session, click the link: CodePen | Color Diver
Sarah Drasner engaged with Nuxt.js during her session (we're also using that here at HDNET) and what you can accomplish with it in only 45 minutes
Will there be a comeback?
If it's up to Diego: for sure! Here's what's on his mind:
"After having attended last year already, this year has once again reminded me why SmashingConf is so special. Especially the networking and knowledge exchange with other developers from all over the world has allowed me to gain new insights and perspectives. As a HDNETler that's rooted in technology I'm excited about the fact that we're using technologies that market leaders like Microsoft or Facebook are using as well."
Of course Toronto is worth a visit regardless, which is why Diego and Thomas decided to stay a few extra days to really enjoy and take in the city. Next up for HDNET: The Vue.js conference in Amsterdam and the Digital marketing World Forum Europe, also located in Amsterdam. Who knows, maybe we'll see each other there.
Also part of a conference visit…

… sightseeing
Jetzt HDNET Blog abonnieren